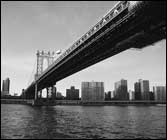 Terms & Conditions of Use
Introduction. Thank you for using www.qlglaw.com or www.quintanalawgroup.com (each a "Site") each of which is a website which is controlled and operated by Quintana Law Group, A Professional Law Corporation, ("QLG"), a law firm practicing at offices in the United States of America ("U.S."). Our mail address for this Site is 21650 Oxnard Street, Suite 700, Woodland Hills, California 91367, United States of America. You can contact us by email at info@qlglaw.com. This Site contains general legal information based on United States law and information about our legal services. The following Terms and Conditions apply to your use of this Site. By using this Site, you acknowledge that you have read, understand and agree to comply with those terms (the "Agreement"). If you do not accept any of these terms, please do not use the Site. Our Privacy Policy is contained on a separate page (please click here to view our Privacy Policy). Please read this page and our Privacy Policy carefully before you use this site.
General. Your use of this Site indicates acceptance of these Terms and Conditions. We may from time to time change the terms that govern your use of our Site and we will post such revised Terms and Conditions on this page. You should therefore check this page regularly. Your use of our Site following any such change constitutes your agreement to follow and be bound by the Terms and Conditions as changed.
Terms of Use.
Trademarks, Copyright & Database Rights: Copyright in the contents of this Site (including without limitation all images, illustrations, designs, icons, photographs, video clips, and written and other materials that appear on this Site and HTML and other code) and all database rights in the Site are owned by QLG or its licensors and may be vigorously protected by the relevant owner. The modification, copying, distribution or incorporation into any other work of part or all of this Site or its contents in any form is prohibited except that you may print or download extracts for your non-commercial, informational and personal use only. All rights are reserved.

The "look" and "feel" of the Site (including without limitation color combinations, button shapes, layout, design and all other graphical elements) may also be protected by intellectual property law. All product names, names of services, trademarks and service marks ("Marks") are the property of QLG, or the property of their respective owners, as indicated. You may not use the Marks for any purpose whatsoever other than as permitted by these Terms and Conditions.

Links: There may be links that make it easier for you to connect to third party sites or that will let you access this Site from third party sites. Linked third party sites are not under the control of QLG and QLG is not responsible for the contents of any linked site or any link contained in such a linked site. Existence of links to other third party sites is not an endorsement by QLG in favor of such site or the products or services contained in any linked site. If you choose to access a third party website linked on this Site you do so entirely at your own risk. Concerns regarding services or resources or links should be directed to the provider of the outside service or resource. You are permitted to link to our homepage www.qlglaw.com without prior consent. QLG at all times reserves the irrevocable right to rescind consent for any link to this Site and to take any legal action it deems appropriate.

Transmission and Feedback of Information: Any information you transmit through this Site is subject to QLG's Privacy Policy. You agree that QLG may use and/or disclose your demographic information and information about your use of the Site in a manner that does not reveal your identity.

Acceptable Use: The information displayed on the Site may not be used for any purpose except in connection with your direct personal use of the Site as permitted by these Terms and Conditions. In addition, you represent, warrant and agree that you will not use (or plan, encourage or help others to use) the Site for any purpose or in any manner that is prohibited by these Terms and Conditions or by applicable law. You may not do the following in connection with use of the Site:

send unsolicited commercial email to the email addresses provided on the Site. The posting of email addresses is not to be construed as, and does not constitute consent to use of them by any seller of services, any compiler of mailing lists, or any other non-authorized use without prior permission from QLG. In addition, spam, chain emails, advertising solicitations and similar email solicitations are expressly prohibited
transmit to or from this Site any unlawful, threatening, libelous, defamatory, obscene, inflammatory or pornographic material or other material that could give rise to any civil or criminal liability under the law attempt to probe, scan or test the vulnerability of our Site, system or network or to breach security or authentication measures without proper authorization interfere or attempt to interfere with the proper functioning of the Site or QLG, including, without limitation, via means of submitting a virus to the Site or QLG, overloading, "flooding", "mailbombing" or "crashing" send unsolicited e-mail of promotions and/or advertising of products or services forge any TCP/IP packet header or any part of the header information in any e-mail frame the contents of any part of the Site within any materials not originated by QLG.

You agree to indemnify QLG against all claims, demands, actions, expenses, losses, damages and costs (including but not limited to reasonable legal costs and disbursements) arising from or incurred as a result of your breach of these terms or for prohibited uses and for breach of our copyright, trademarks and other intellectual property rights.


Termination: This Agreement is effective unless and until terminated by either you or QLG. You may terminate this Agreement at any time. QLG may also terminate this Agreement at any time and may do so immediately without notice, and accordingly deny you access to the Site, if in QLG's sole discretion you fail to comply with any term or provision of this Agreement. Upon any termination of this Agreement by either you or QLG, you must promptly destroy all materials downloaded from this Site, as well as copies of such materials, whether made under the terms of this Agreement or otherwise.

Severance & Waiver: If any provision of this Agreement is found to be invalid by any court having jurisdiction, the invalidity of such provision shall not affect the validity of the remaining provisions of this Agreement, which shall remain in full force and effect. No waiver of any term of this Agreement shall be deemed a continuing waiver of such term or any other term.

Entire Agreement: Except as provided herein, these terms and conditions are the entire agreement between you and QLG and supersede any prior understanding or agreements (written or oral).

Third Party Rights: Nothing in this Agreement is intended to confer on any third party (whether referred to in this Agreement by name, class, description or otherwise) any benefit or any right to enforce any provision of this Agreement or any agreement entered into in connection with it.

If you use this site in the United States, any claim relating to, and the use of, this Site and the materials contained herein is governed by United States law. You consent to the exclusive jurisdiction of the American Courts.
No Attorney-Client Relationship. The Site is presented for informational purposes only. Your use of the Site does not create an attorney-client relationship with QLG, nor does such use constitute the receipt of legal advice from QLG. A detailed confidential discussion of your specific circumstance with an attorney(s) of the firm is an integral and necessary component of becoming a client of QLG. No User of this Site, whether or not the User is an existing client of QLG, should act or refrain from acting based on the content of this Site without seeking appropriate legal counsel from a properly licensed attorney. Although the information contained in this Site is not intended to be advertising, some material may be considered advertising under the professional rules of conduct in some states. QLG is unable to represent a client that may come to the firm for legal assistance from a jurisdiction where the material provided on this Site does not comply with local state ethics rules, if that client came to us directly as a result of material they viewed on this Site.
SITE CONTENT; DISCLAIMER; AND LIMITATION OF LIABILITY: QLG MAKES NO REPRESENTATIONS OR WARRANTIES WITH RESPECT TO ANY INFORMATION, MATERIAL OR GRAPHICS ON THIS SITE INCLUDING WITHOUT LIMITATION THE ACCURACY, COMPLETENESS AND SUITABILITY FOR ANY PURPOSE OF SUCH INFORMATION. TO THE MAXIMUM EXTENT PERMITTED BY LAW, QLG EXPRESSLY EXCLUDES ALL WARRANTIES, OBLIGATIONS, REPRESENTATIONS, LIABILITIES, TERMS OR CONDITIONS (WHETHER EXPRESS OR IMPLIED, OR ARISING IN CONTRACT, STATUTE, OR OTHERWISE, AND IRRESPECTIVE OF THE NEGLIGENCE OF QLG, ITS EMPLOYEES OR AGENTS) IN CONNECTION WITH THE INFORMATION ON THE SITE (INCLUDING WITHOUT LIMITATION ANY RELATING TO SATISFACTORY QUALITY, FITNESS FOR PURPOSE, CONFORMITY WITH DESCRIPTION, CARE AND SKILL OR COMPLIANCE WITH REPRESENTATIONS).
ALTHOUGH QLG ENDEAVORS TO ENSURE THAT THE CONTENT OF THE SITE IS ACCURATE AND UP TO DATE (EVEN THOUGH IT IS UNDER NO OBLIGATION TO DO SO), USERS SHOULD SEEK APPROPRIATE LEGAL ADVICE BEFORE TAKING OR REFRAINING FROM TAKING ANY ACTION BASED ON INFORMATION PROVIDED VIA THE SITE. THE CONTENTS OF THE SITE SHOULD NOT BE CONSTRUED AS LEGAL ADVICE. IN NO EVENT SHALL QLG BE LIABLE FOR LOSS OF USE, DATA OR PROFITS OR LOSS OF BUSINESS PROJECTS OR ANY DIRECT, INCIDENTAL, SPECIAL, INDIRECT OR CONSEQUENTIAL LOSSES OF ANY KIND, WHETHER IN AN ACTION OF CONTRACT, NEGLIGENCE OR OTHER TORTIOUS ACTION, ARISING OUT OF OR IN CONNECTION WITH THE USE OF OR RELIANCE ON INFORMATION ON THE SITE OR ANY OF ITS CONTENTS OR ANY DELAYS IN THE PROVISION OF INFORMATION OR ANY ACTION TAKEN (OR NOT TAKEN) AS A RESULT OF USING THE SITE.
THE FOREGOING PARAGRAPHS DO NOT ATTEMPT TO AFFECT ANY OF YOUR STATUTORY RIGHTS AS A CONSUMER OR OTHERWISE UNDER THE APPLICABLE LAW OF THE RELEVANT JURISDICTION. TO THE EXTENT THAT THESE EXCLUSIONS AND LIMITATIONS OF LIABILITY ARE EXPRESSLY PROHIBITED BY LAW THOSE PARTS OF THE CLAUSES THAT ARE PROHIBITED WILL NOT APPLY. THE REMAINING TERMS AND CLAUSES WILL CONTINUE TO APPLY.
QLG does not warrant that the functions contained in this Site or its content will be uninterrupted or error-free, that defects will be corrected, or that the Site or its server are free of viruses or other harmful components. If you are aware of any error on this Site please email us at info@qlglaw.com and we will try to correct it. Please note that the information, materials and graphics available on this Site may be incomplete, out of date or incorrect. The information, materials and graphics available on this Site may be subject to change without notice.
These Terms and Conditions were last updated on February 20, 2006.
© Quintana Law Group, 2006. A Professional Law Corporation formed in the State of California.